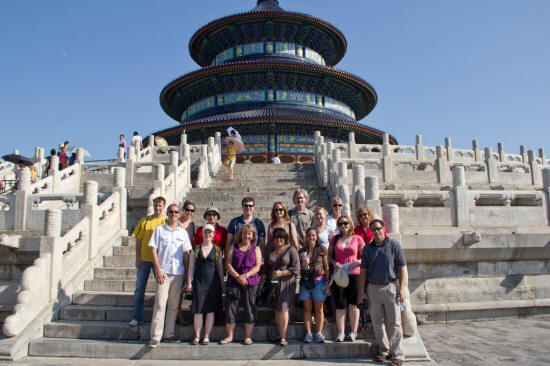 Group Picture at the Temple of Heaven in Beijing, China - Picture taken by Beth Hals

I traveled to China and Taiwan for the month of July. This generous grant was provided by the Freeman Foundation through the China Institute. The theme of the tour was China & Taiwan in the 21st century. Places visited included traveling to Beijing to attend the World History Association's international conference, in addition to tours of Guanzhou, Shanghai, Suzhou, and Taiwan.
Use the links on the left to see the pictures, video and other content for each of the corresponding locations.